You may not believe it now, but in 2015, our heavy earthwork machinery inventory consisted of a single backhoe, a couple of skid steers, and a mini excavator. But as a construction company in Utah, In just seven years, we've grown rapidly. Our team now completes some of the largest heavy civil and industrial projects in the Intermountain West.
With the pace of growth we've experienced, we needed partners who could keep up. We're proud to say Komatsu has been one of our strongest partnerships, giving Wollam Construction the tools it needs to succeed.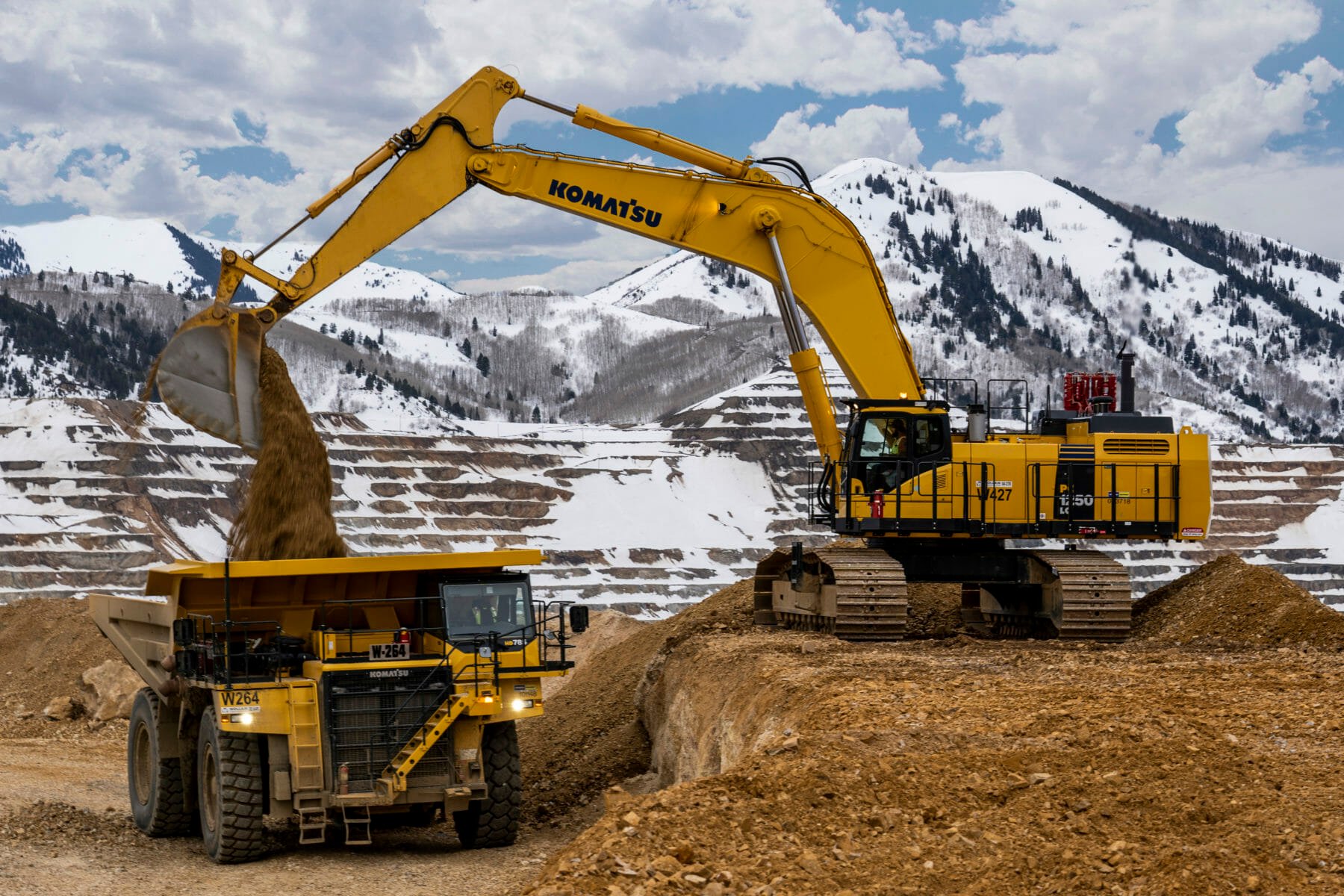 Komatsu Rises to the Challenge
Our Vice President, Troy Johnson, says, "Over the last few years, we've been one of the larger earthmoving contractors in the area. If Komatsu had not stepped up and provided what we needed, we wouldn't be where we are today."
As our scope of projects has increased, the team at Komatsu's Rocky Mountain Region hasn't skipped a beat. Jim Slade, the territory manager, as well as Garin Humphrey and Lynn Holt, find what we need when we need it.
"On any given day, we may need 20 haul trucks, five excavators, and eight dozers; that's just the world we live in now," Troy says. "When we need it, we need it fast. Komatsu delivers — and then has the support to serve it along the way."
More Than Just Equipment
Matt Wollam, our President, agrees that Komatsu's attention to service is what really seals the deal. "We love our Komatsu equipment; we think they have great technology, but if the service and the partnership weren't there, it wouldn't be a good fit for us." 
Since Wollam Construction relies on being a problem-solver for our clients, we needed to find an equipment supplier who could do the same thing for us. "As not just a supplier but a partner, we can lean on Komatsu for different ideas," Matt says. "We can give them a heads up when we're going after large projects, and they make sure we get the equipment we need with competitive pricing."
Komatsu + Wollam: A Case Study of Success
A recent mine reclamation project was a perfect example of why Komatsu is a valuable partner for us. The Komatsu team dedicated a mechanic to our project, guaranteeing less downtime when issues came up. On top of that, their equipment made the project run more efficiently. Our team used the Komatsu D155AX-8 and D375A-8 dozers. These dozers ended up saving our operators time when they got to the bottom of the steep slopes after a push. Unlike the competitor's model we were used to, these dozers could back up the hill. Without the need to turn around after each push, we improved productivity. 
Other recent projects completed with Komatsu equipment include a waste rock reclamation project in Bingham Canyon, Utah's first lithium plant, and more.
Read Our Recent Feature in
Komatsu Connections
As we continue to scale and grow, it's reassuring to have a partner who makes sure access to equipment never slows us down. Komatsu's ability to meet our needs is helping us fulfill our client's needs, too.
We're proud to be featured in Komatsu's latest edition of Komatsu Connections. Read the full article to learn more about our continuing partnership.